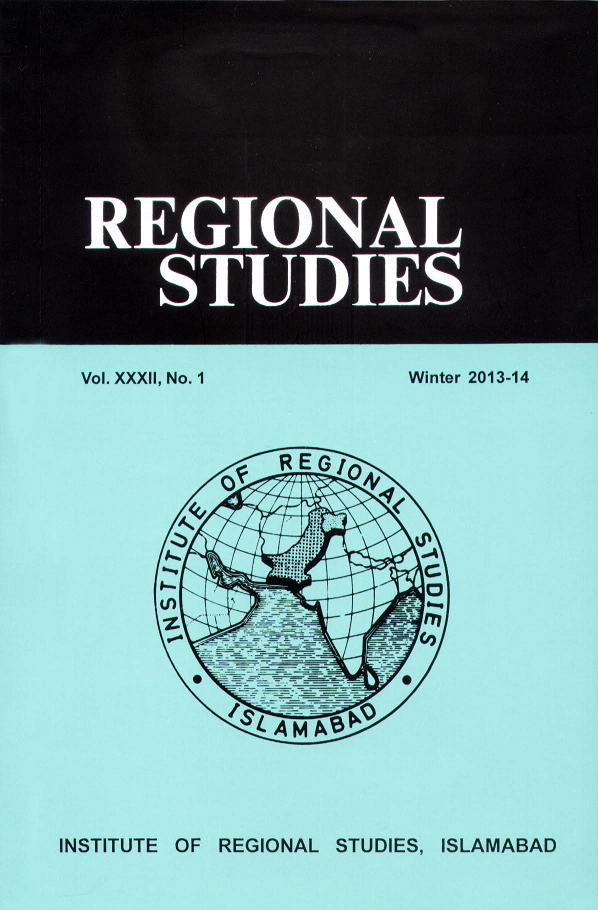 REGIONAL STUDIES (Quarterly Journal )
The quarterly research journal of the Institute of Regional Studies. It covers a wide spectrum including foreign and internal affairs, economy and industry, science and technology, socio-culture aspects and security related issues. The countries that fall within the purview of research are Bangladesh, Bhutan, Maldives, Nepal, Pakistan and Sri Lanka in South Asia, Afghanistan, Iran and the Gulf States in Southwest Asia and five republicans of Central Asia, besides China. This journal has worldwide circulation. All the papers appear in this journal are peer-reviewed and subsequently revised by the authors in the light of the reviews before being finally accepted for publishing. click here for more details...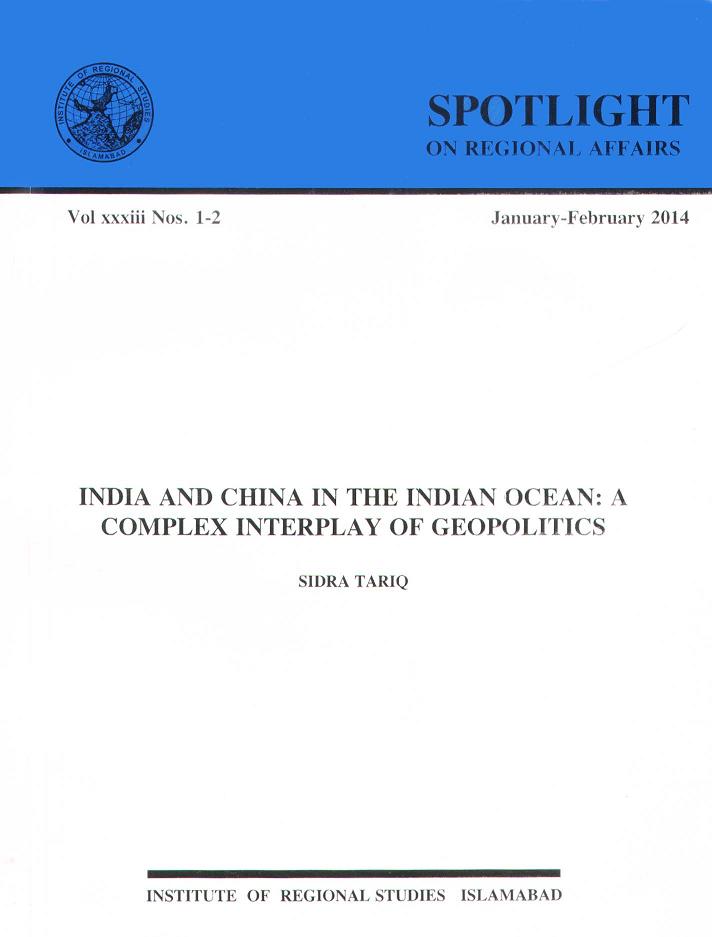 SPOTLIGHT A monthly publication dealing with a specific event in one or more the regional countries. click here for more details...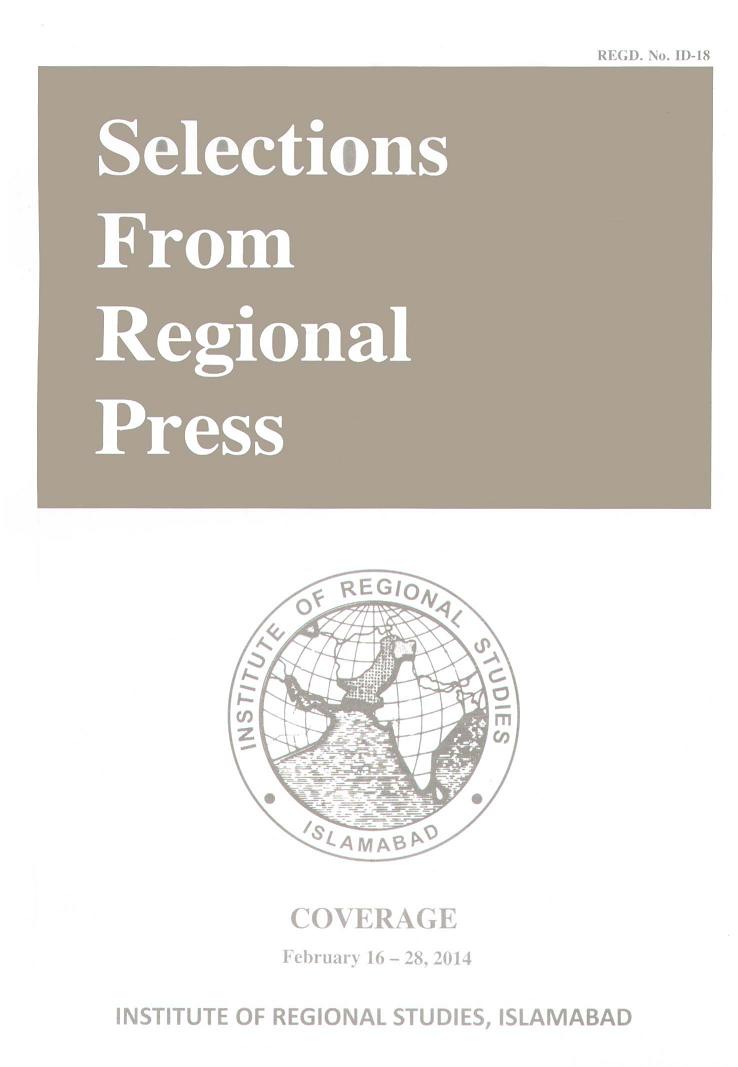 SELECTIONS FROM REGIONAL PRESS
A fortnightly publication comprising selected clippings from the regional newspapers and periodicals, arranged
subject-wise under five main heads; India-Pakistan Peace Process, Foreign Affairs, Internal Affairs, Economic, Culture
and Social Affairs, and Defence, Nuclear Development, Scientific Research and Space Technology.
click here for more details...