Farhat Parveen Research Fellow, Regional Politics IRS

"

Interact via New Delhi

"

Prime Minister and leader of the ruling Awami League, Begum Hasina Wajid, recently visited Moscow and signed arms purchase agreement with Russia. For a meaningful deal, Russia pledged to provide US$1 billion to Bangladesh for procurement of arms and another $500 committed for installation of nuclear power project. Ever since its independence, this is the biggest defence procurement deal of Bangladesh. Two leading political parties, Awami League (AL) and Bangladesh

....

read more

Aarish U. Khan Research Analyst, Regional Security, IRS

"

The World Bank Pied Piper

"

"

It is such a pity that projects that are in the best interest of Pakistan are sacrificed at the altar of over-dependence on external support. Recently, the 4,500 megawatt (MW) Diamer-Bhasha dam project has been put on hold in favour of the 4,320 MW Dassu hydropower project (DHP). Reason: The World Bank has offered to provide a $2 billion loan for the latter project, a support which it had earlier refused for the Diamer-Bhasha

...

read more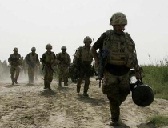 Ihsan Ali Shah Ph.D Candidate (IR), NDU

"

Afghanistan in Post-American Scenario

"

Pakistan shares about 1200 kms porous border with

Afghanistan. Both the countries are traditionally and

culturally linked with each other. The same tribes are living across, feeling and thinking in the same direction. They do not need visas to meet each other across right from the time of British later ratified after independence by Pakistan. These people belong to the same ethnic group starting from Chitral to Chaman all along the Black Mountain Top.

..

read more
EVENTS ARCHIVE
February 10, 2014-

Roundtable on "China's Silk Road and the Regional Peace and Prosperity"
DOWNLOAD REPORT

----------------------

January 29, 2014- Launching Ceremony of Policy Brief on 'Institutionalising Confidence Building Measures on Kashmir' organized by the Institute of Regional Studies (IRS) in collaboration with the Kashmir Initiative Group (KIG).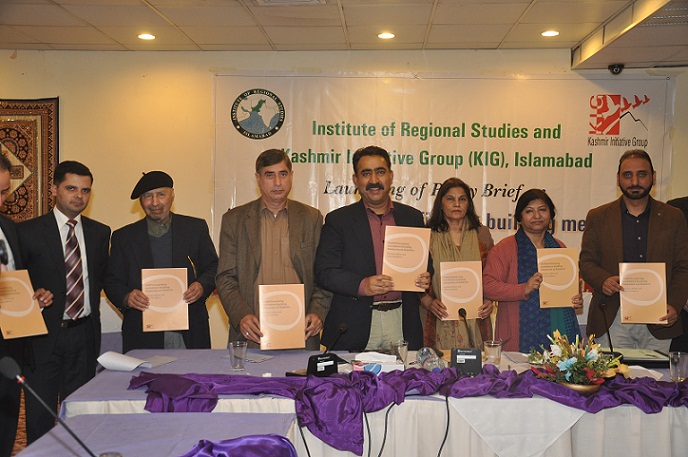 DOWNLOAD REPORT

----------------------

January 21, 2014- Roundtable on 'Gwadar Port Development: Geopolitical and Geo-economic Significance. DOWNLOAD REPORT

----------------------

May 03, 2013- Roundtable on 'Pakistan-Azerbaijan Relations with a Special focus on the Contributions of Heydar Aliyev.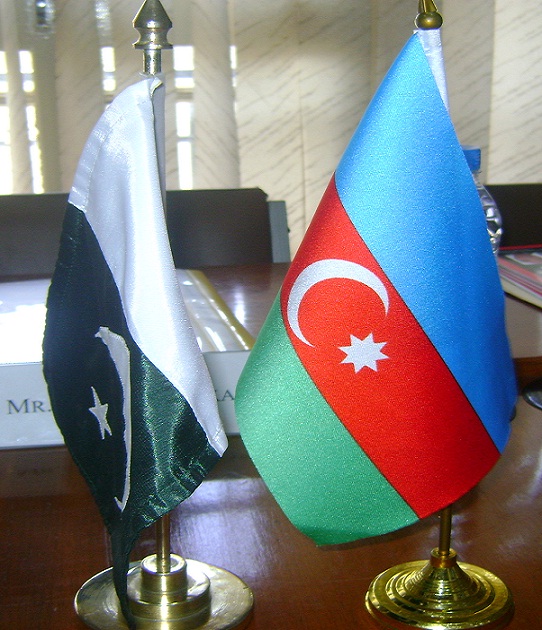 DOWNLOAD REPORT

----------------------

April 24, 2013- Roundtable Conference held with a Media delegation from Nepal.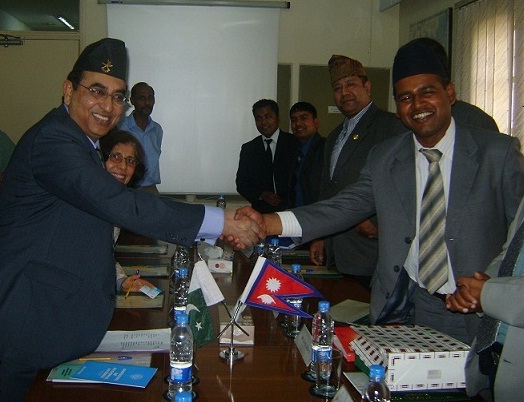 DOWNLOAD REPORT

----------------------

February, 20, 2013- Roundtable Conference held with a delegation from a leading Chinese daily 'Global Times'. DOWNLOAD REPORT

----------------------

December, 06, 2012- Roundtable Conference held with Senator M. Akram Zaki' on 'Pakistan's Foreign Policy Challenges'. DOWNLOAD REPORT

----------------------

November, 22, 2012- Roundtable Conference held with a delegation of 'India-Pakistan Soldiers' Initiative for Peace' on 'Improving Indo-Pak Relations'.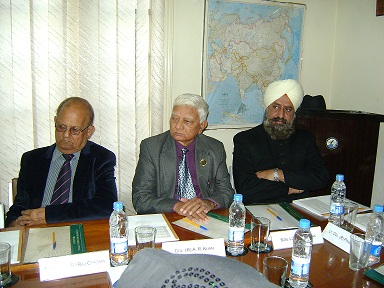 Download Report

----------------------

November, 13, 2012-Roundtable Conference held with Senator Mushahid Hussain Sayed on 'Pakistan and Changing World Scenario'.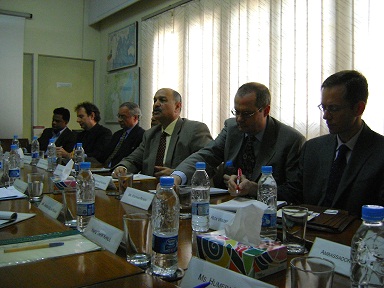 DOWNLOAD REPORT
----------------------
CLICK HERE FOR MORE REPORTS...
PAPERS
Indian State Assembly Elections 2012: A Study of 5 Vidhan Sabhas
Mian M. Shahbaz Saeed
The paper analyses the emerging voter trends, role of the national and regional parties, their performance, and manifest toes. on the basis of the election results the study also analyzes the factors and personalities that played a decisive role. it also..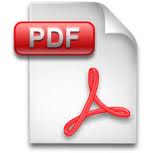 SRBMs, D
eterrence and
R
egional
S
tability in
S
outh
A
sia
: A C
ase
S
tudy of
NASR AND PRAHAAR
Zahir Kazmi
What prompted India and Pakistan to develop SRBMs? If India enjoys supremacy to 'draw out a war and eviscerate Pakistan's military capabilities' why would it secretly develop Prahaar for almost two years and react to Nasr test within three months? How would SRBMs affect deterrence and strategic stability in...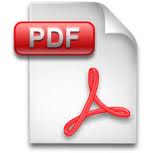 Muslims in India: A Bleak Past, An Uncertain Future
Aarish U. Khan
The study argues that Muslims would be better co-opted into Indian state through their inclusion into decision-making processes and increasing their stake in the system rather than trying to marginalize them at best and kill their distinct identity...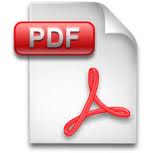 Indus Waters Across 50 Years: A Comparative Study of The Management Methodologies of India and Pakistan
Asma Yaqoob
The study argues that despite progress, the management of Basin waters at present is posing a number of challenges. Both India and Pakistan need to adopt water-efficient practices at the public level besides maintaining existing water...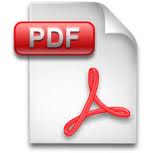 Good Governance: The Achilles' Heel of South Asia — is There a Way Forward?
Syed Imran Sardar
The study argues that frequent changes in political regimes have caused disastrous consequences for political, economic and social governance in South Asia. Hence, institutional problems have become more entrenched in the region as compared to other regions...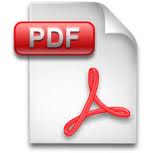 Pak-Afghan ties in the Light of Pak-US Strategic Dialogue
Humera Iqbal
The paper argues that both Pakistan and Afghanistan's own national security interests demand that they come out of the their dependency on the US and concentrate more on generating and mobilizing their own resources and expertise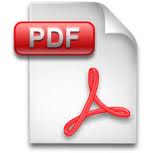 REGIONAL BRIEFS

India-Pakistan Peace Process
Sidra Tariq

Afghanistan
Humera Iqbal

BOOKS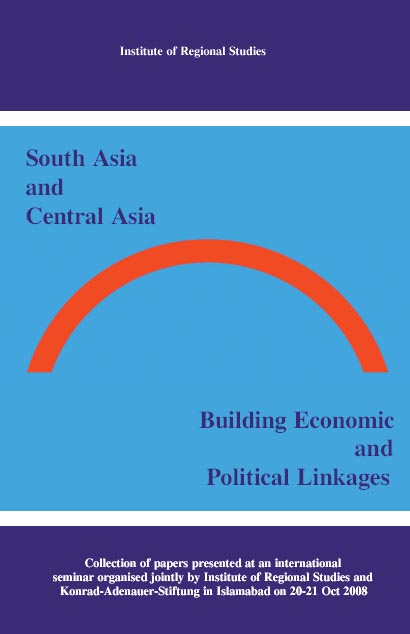 SOUTH ASIA AND CENTRAL ASIA: BUILDING ECONOMIC AND POLITICAL LINKAGES
South Asian Studies-VII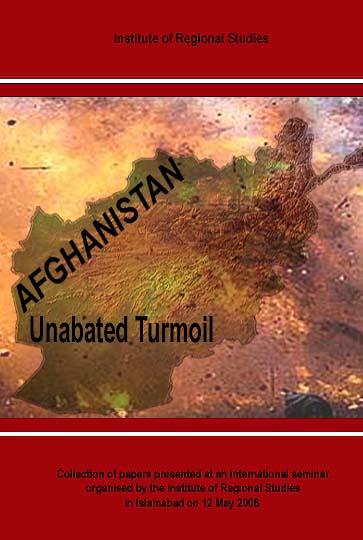 AFGHANISTAN: UNABATED TURMOIL
South Asian Studies-VII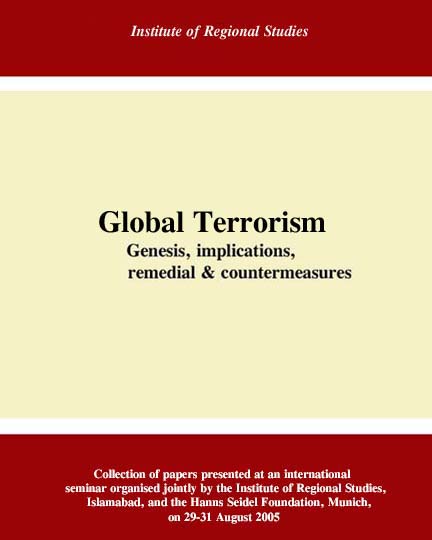 GLOBAL TERRORISM: GENESIS, IMPLICATIONS, REMEDIAL & COUNTERMEASURES
CDs AVAILABLE
Agra Summit
14 - 16 July 2001
Agra Summit Clippings from South Asian Press
Kargil Flare-up
15 May 1999 - 13 August 2000
Coverage: Pakistani and Indian Press
Pakistan - India Peace Process
January 2004 - June 2005
In Five volumes in book form
The Institute of Regional Studies (IRS) is an independent, non-profit research centre devoted to the study of the region around Pakistan: South Asia, Southwest Asia (Iran, Afghanistan and the Gulf), China, Central Asia as well as the Indian Ocean region. It also studies and analyses policies of major power centers towards South Asia. The Institute was set up in March 1982. It is considered one of Pakistan's leading think tanks. The Institute covers...read more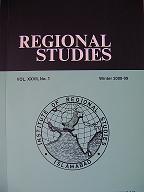 Regional Studies
HEC Recognized
Quarterly journal published by the Institute of Regional Studies. All papers appearing in this journal are peer-reviewed and subsequently revised by the authors in the light of the reviews before being finally accepted for publishing. Latest Issue
Scholars who have an interest in the regional affairs are invited to contribute to the journal. For further information please contact..
Abul Barakat (editor)
Saleem Raza (Asst)
92 (051) 9204934
irseditor@yahoo.com